Upcoming Events
Here's what's coming up at Evergreen:
---
Around the Table
Sunday, December 3rd
The second Around the Table gathering will take place on Sunday, December 3rd.
Those who have already participated will return to the same home to connect with their group again.
There will be a new group available for anyone who is still interested in participating. This is a drop-in group that will meet at Evergreen following the morning service (11:30ish) for a potluck lunch (or brunch!), time of fellowship and sharing thoughts on a short video on the character of God. Registration is not required for this group and all are welcome!
---
Christmas Carolling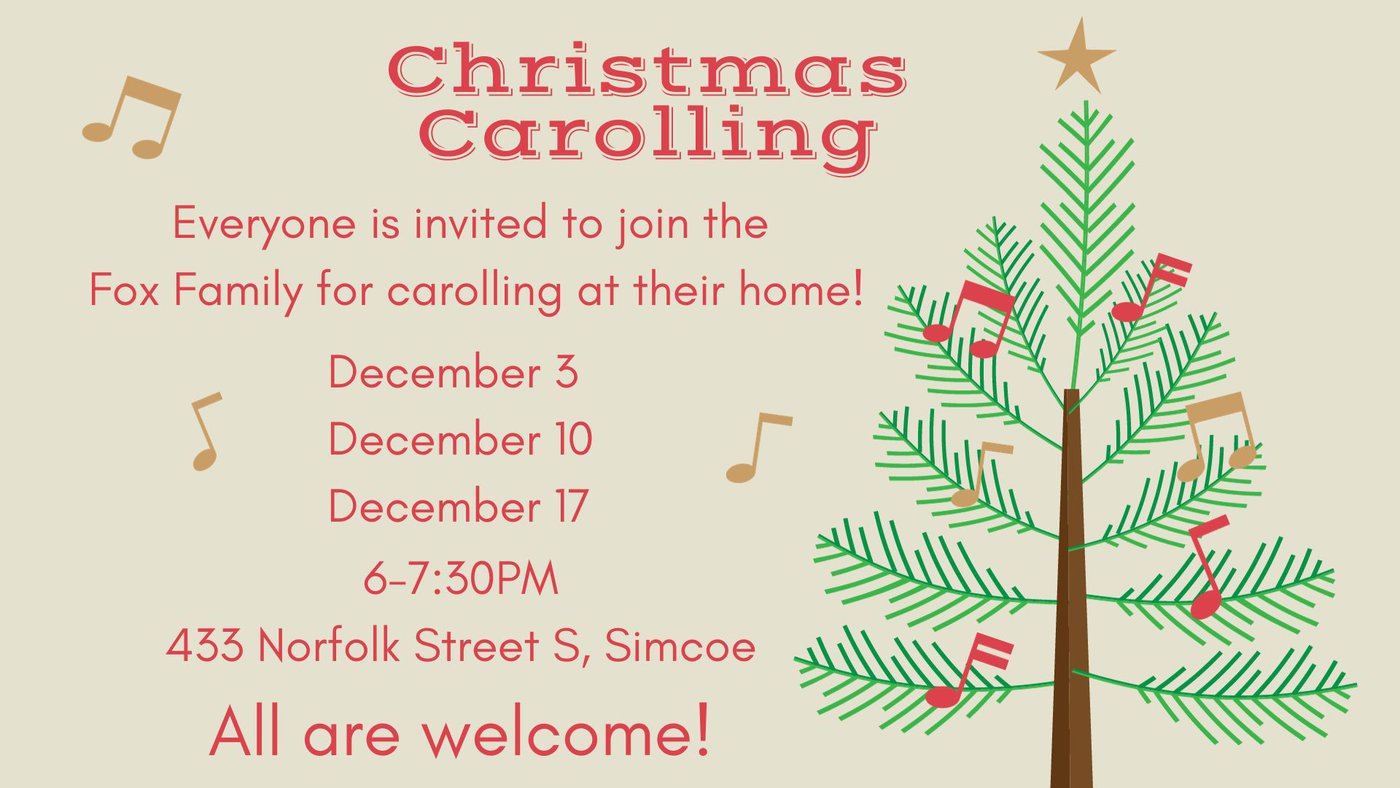 ---
Open House at the Williams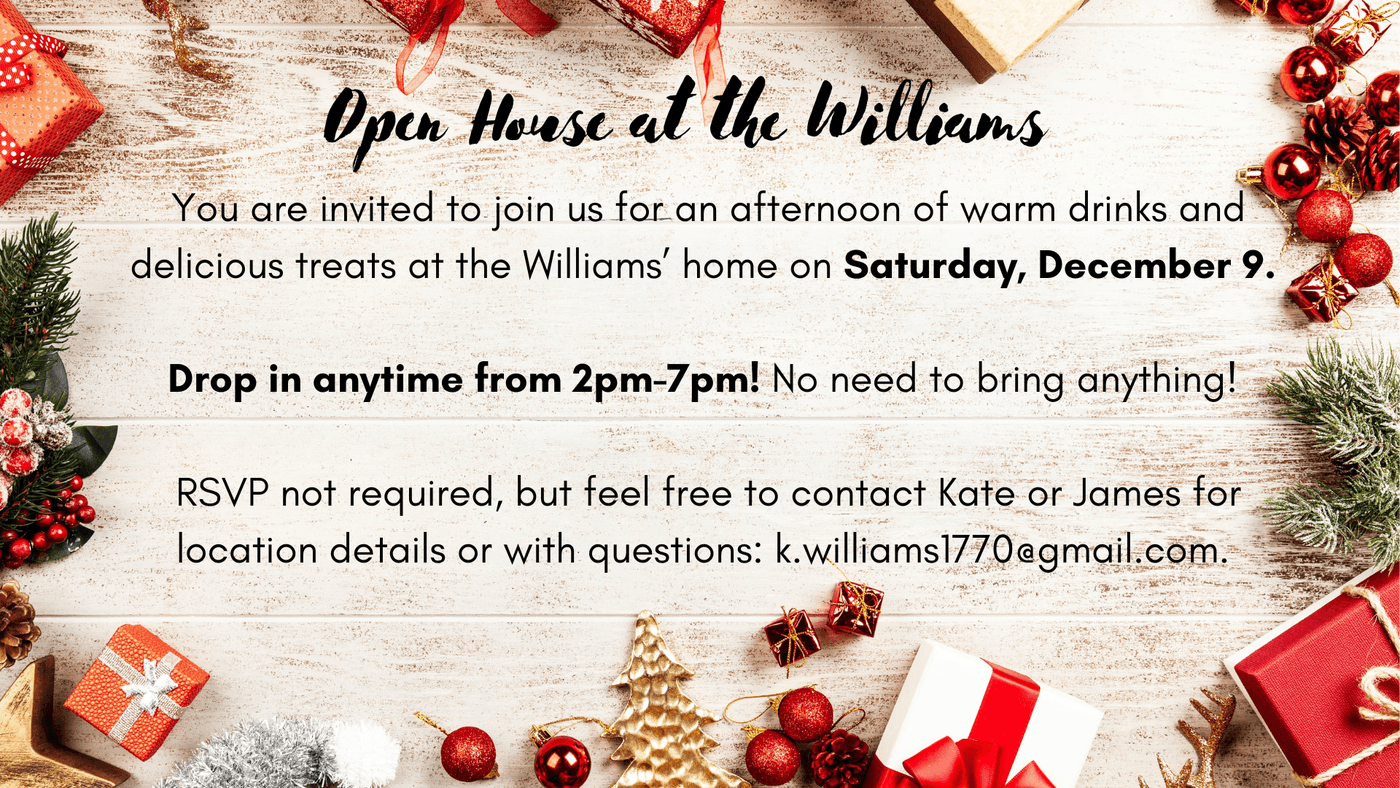 ---
The Practice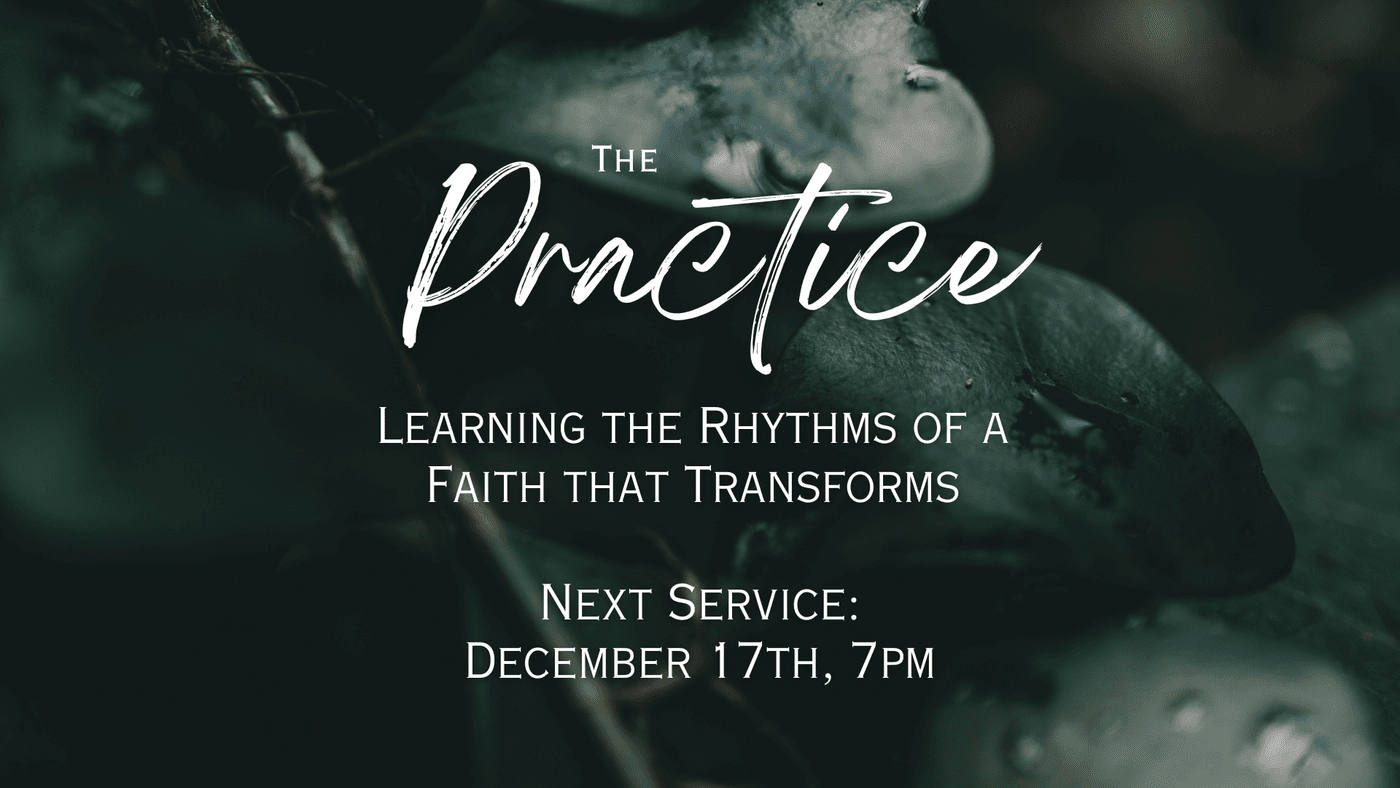 ---
Spiritual Formation Book Club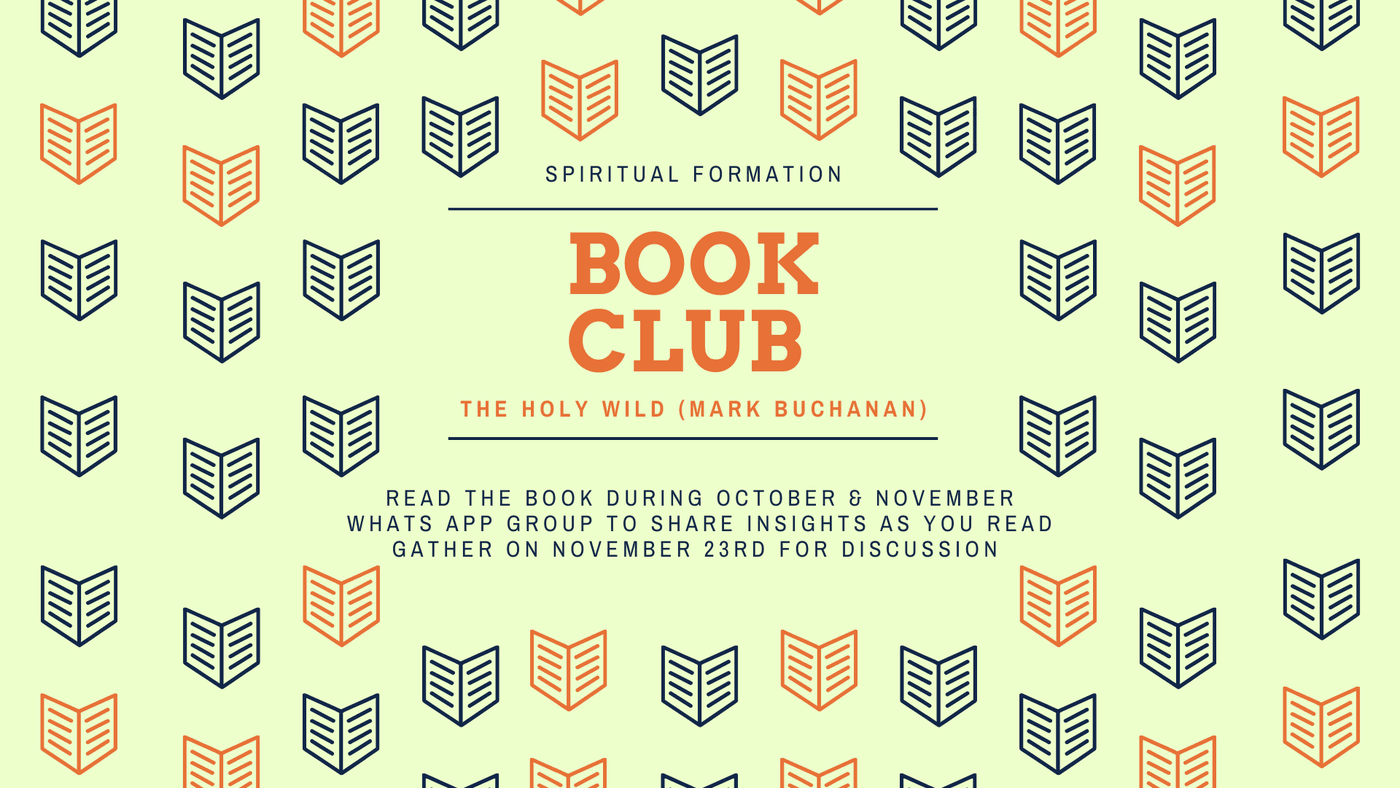 *POSTPONED*
Book Club is postponed until January.
Check back for updates!
Join us as we read The Holy Wild by Mark Buchanan over the next two months.
Join our What's App Group to share things that stand out to you as you read.
*Participant are responsible for getting their own copy of the book.
---
Questions?