Jr. High Sunday School
In October of 2022, we launched a new Sunday School program for our Jr. High aged students. Once a month, they will gather together during the worship portion of our Sunday Service to focus on the topic of identity. As the program develops, we will also be helping students connect with service opportunities and having some social events for them to participate in.
The group will be meeting on the third Sunday of the month: October 16th, November 20th, December 18th, January 15th, and February 19th.
Students in the Jr. High Sunday School program will be working through the book Defined: Who God Says You Are by Stephen Kendrick, Alex Kendrick, and Kathy Strawn. This book will be provided by the church.
If your student will be participating in the Jr. High program, please complete the form below so that we know how many copies to order:
---
Youth Unlimited Jr. High Program
Jr. High Youth at Evergreen are invited to join our ministry partner, Youth Unlimited for their Jr. High Youth program!
When? Wednesdays, 6:30-8pm
Where? Simcoe Gospel Chapel (4152 Highway 3, Simcoe)
What? A fun night of games, friendship, and learning about living as followers of Jesus!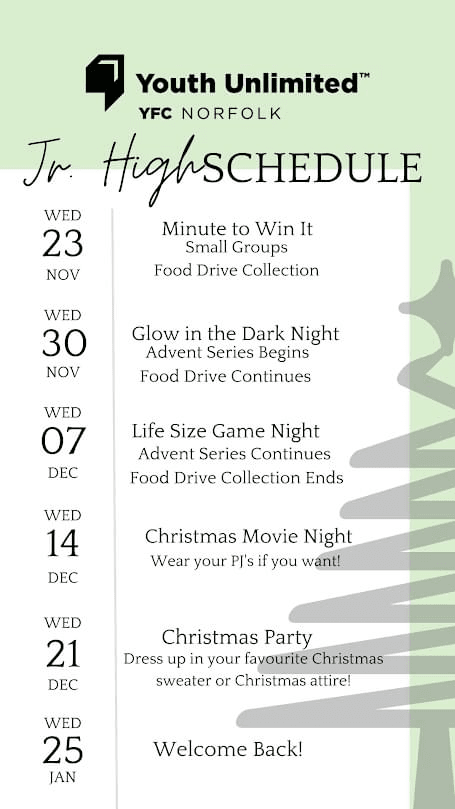 Questions?