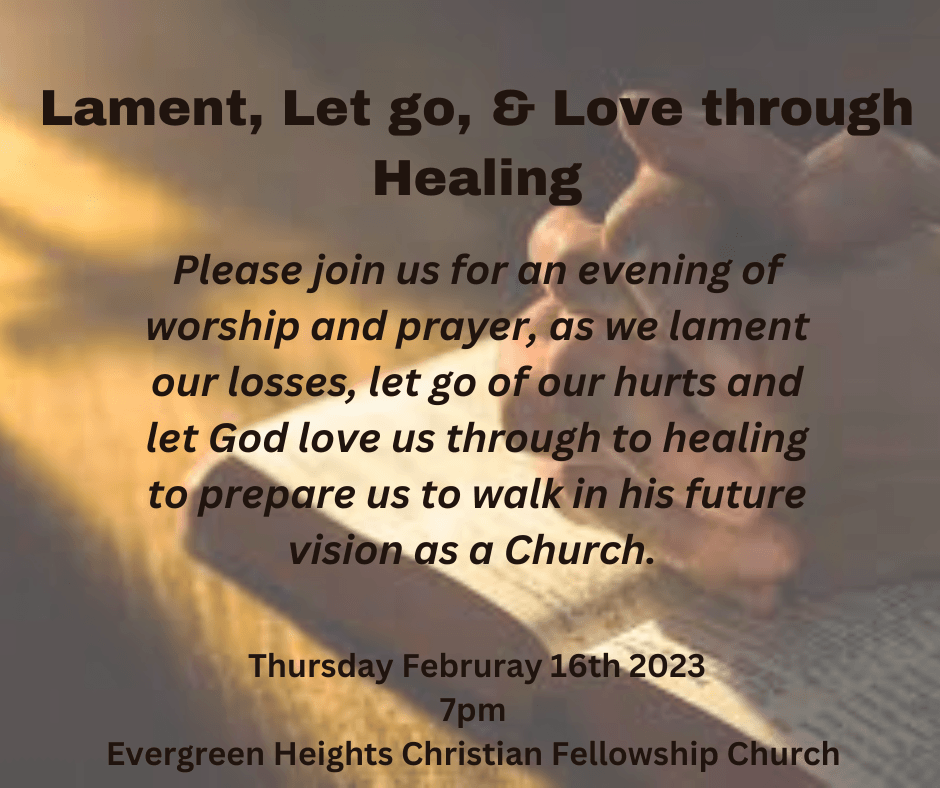 We have all experienced losses in the past few years - losses in relationships, losses of time, and losses of connections.
Please join us for an evening of worship and prayer, as we lament these and other losses, let go of our hurts, and let God love us through to healing.
It is our sincere hope that as we gather together, our Lord will use this time to strengthen our bond (with Him and each other), help us hear His heart, and prepare us to walk into His vision for or future.
Our theme Scripture passage for this event is Psalm 43:3,5:
Send me your light and your faithful care, let them lead me; let them bring me to your holy mountain, to the place where you dwell. Why, my soul, are you downcast? Why so disturbed within me? Put your hope in God, for I will yet praise him, my Saviour and my God.
Here are the details:
Date: Thurs. Feb. 16th 2023
Time: 7pm
Location: Evergreen Heights Christian Fellowship Church
Child care will be available and will be provided by the staff of Evergreen Heights Child Care Centre.
We hope you can join us!
---
Questions?